Upcoming exhibitions
While there are no current exhibitions at the Centre, there are upcoming exhibitions under development.
The IRSHDC, the Union of BC Indian Chiefs (UBCIC), and Chief Kukpi7 Wayne Christian and the Splatsin community are collaboratively curating an exhibition to commemorate the fortieth anniversary of the Indian Child Caravan and its longstanding implications for advocacy in child welfare. The exhibition will serve to educate the public about this pivotal event in the history of Indigenous child welfare in Canada.
Late 2021; Details coming soon
Forthcoming exhibition funded in part by a Virtual Museum of Canada Virtual Exhibits grant focusing on the history of the Indian and tuberculosis (TB) hospitals in BC and Alberta. Inspired by the experiences of Survivors, this online exhibition chronicles the history of the Indian and tuberculosis (TB) hospitals in British Columbia and Alberta from the 1940s to the early 1970s and ongoing implications for Indigenous communities.
Summer 2023
---
Past exhibitions
Main exhibition
The Centre's latest exhibition focuses on the Centre itself. The exhibition highlights the origins, systems, development and on-going work of the RSHDC. Offering a different view for respectful engagement with Indigenous peoples and protocols, the exhibition explores the topics of colonial disruption, supporting spaces for Survivors. Videos from the Legacy of Hope Foundation focusing on Intergenerational Survivors are featured as well.
Jun. 2019 to Jun. 2020
---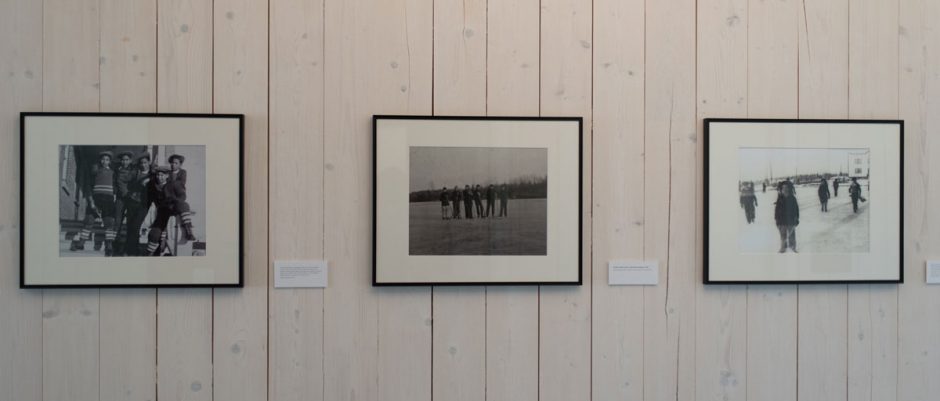 Our curated art exhibition upstairs explores stories from Survivors and sport. Day-to-day experiences at residential school included fear, loneliness, trauma, abuse and at the same time could also include hope, support, resistance and respite in activities like art, music and sports.
Jun. to Dec. 2019
---
100 years of loss: the Residential School System in Canada
This educational exhibit raises awareness about the history and legacy of residential schools. In partnership with the Legacy of Hope Foundation and the Centre, 100 Years of Loss was on display in 2018 in Koerner Library at UBC.
Timeline for 100 Years of Loss (available via Legacy of Hope Foundation website)
Apr. to Sept. 2018