---
TRICIA LOGAN
PhD | Interim Academic Director
tricia.logan@ubc.ca
Dr. Logan, a Métis scholar, is cross-appointed with the School of Public Policy and Global Affairs. Since 2019, she has been part of the team at the Centre; first as Assistant Director of Research and Engagement (2019 to 2021), then moving to the role of Faculty Research Associate in 2021. Dr. Logan has also served as a member of the Indigenous Strategic Plan Executive Committee and as a member of the UBC Indigenous Faculty Caucus. Prior to UBC, Dr. Logan was the Manager of Research at the National Centre for Truth and Reconciliation at the University of Manitoba. She has a Master of Arts in Native Studies from the University of Manitoba, and completed her PhD in History at Royal Holloway, University of London.
Dr. Logan has spent over 20 years listening to and being present for residential school Survivors, as well as elders and leaders in First Nations, Métis and Inuit communities.
---
KRISTIN KOZAR
Interim Executive Director / Indigenous Engagement and Programming Manager / Oral Testimony Program Co-Lead
kristin.kozar@ubc.ca | 604.822.0885
Kristin Kozar is the Interim Executive Director, Engagement Lead, and Oral Testimony Program Co-Lead at the Centre. A member of the Hwlitsum First Nation, she served on council for six years. She has completed her MLIS degree with a concentration in First Nation curriculum in 2018 and has previously worked at what was formerly known as UBC Aboriginal Health and has worked on a project where she researched and analyzed how to use Blockchain to give Indigenous peoples and communities autonomy over their own records. Further, Kristin has been a keynote speaker at the ACA conference on the topic of "Data Sovereignty for Indigenous Sovereignty". She currently works at the Indian Residential School History and Dialogue Centre where she is the co-lead of the Oral Testimony project and works primarily with research and engagement.
Kristin believes interpersonal relationships, sharing influence, having a willingness to learn and cultural humility are imperative for work with Indigenous communities, individuals and content.
In Kristin's free time, she loves to read, hang out with her two boys and go for long walks with her dog.
---
Research
DAVID MCATACKNEY
MLIS | Research Manager
david.mcatackney@ubc.ca
David McAtackney is the Research Manager at the Centre. He is originally from Belfast in Northern Ireland, but has lived and worked on the traditional, ancestral and unceded lands of the Musqueam, Squamish and Tsleil-Waututh peoples since 2012. David is a Masters of Library and Information Studies (MLIS) graduate from UBC's School of Information, and he graduated from this program with a First Nations Curriculum Concentration. In his previous role David was a Research Analyst for over two years with the First Nations Health Authority. Overall, he has worked in a variety of social science and health science research roles on projects with a variety of Indigenous communities and organizations, including with the First Nations and Indigenous Studies department at UBC, Inuit Tapiriit Kanatami, Musqueam First Nation, Gitxsan First Nation, and Cowichan Tribes.
---
KATIE POWELL
MA MAS MLIS| Research and Engagement Strategist
kathryn.powell@ubc.ca
Katie Powell is a Research and Engagement Strategist at the Centre, where her current work focuses on supporting project management and archival research for a forthcoming virtual exhibition. She has a master's degree in history and is a graduate from the UBC School of Information. She came to the information profession through experiences as a researcher for social justice projects and archives and is passionate about memory work that centres lived experience, relationality, and creative technologies.
---
Records and Collections
NAOMI LLOYD
PhD | Senior Systems and Metadata Specialist
naomi.lloyd@ubc.ca
Naomi Lloyd is the Senior Systems and Metadata Specialist and oversees the Centre's content management system. She has a master's degree in library and information studies from the University of Illinois in Urbana-Champaign and a doctorate in history from UBC. An immigrant to Canada, Naomi is of South African settler ancestry. Naomi recognizes that modern library and archival practice emerged from, and remains indebted to, a colonial context. In her work with systems, records, and metadata, she is committed to representing disruptions to colonial information practices, and is grateful for the guidance of residential school Survivors, Indigenous information professionals and their allies, and Indigenous communities more broadly, in this regard.
---
NOAH DURANSEAUD
MAS | Digital Collections Specialist and Researcher [On Leave]
noah.duranseaud@ubc.ca
Noah Duranseaud is a Digital Collections Specialist and Researcher at the Centre. Their work is informed by their background in their masters of archival studies and their time as a Finding Aid Writer at the Vancouver Holocaust Education Centre, where they gained experience working in a facility that focuses on the needs of Survivors. Noah's focus on the relation between archives and social justice are key elements in the importance of their role at the centre. Noah's work at the Centre involves research projects using various archives' digital collections and communicating with the Centre's collections team.
---
CLEA JONQUIL HARGREAVES
MAS | Digital Collections Specialist and Researcher
clea.hargreaves@ubc.ca
Clea Jonquil Hargreaves is a Digital Collections Specialist and Researcher at the IRSHDC at UBC. After graduating from UBC with her Masters in Archival Studies Clea was able to explore the connection to ephemeral memory and personal story and to study and observe the impact that narrative, trauma, experienced memory and myth, have on our conscious and unconscious minds. Throughout her work as a freelance personal archivist, researcher, and grief and trauma counsellor she has repeatedly witnessed the power of memory on both a personal and collective level and continues to learn about the power of memory in aiding and abetting traumas stronghold on individuals, families, community, and the world. Having found great passion in assisting the recovery, appraisal, collection, preservation, curation and housing of numerous documents and ephemera while building out legacy plans that included multi-generational healing, Clea continued to expand her understanding of how archival work, grief work, and engagement with trauma-informed narratives created space for embodied learning, critical thought, and curiosity. "As archivists we possess agency in how memory is collected, stored, and embraced by scholars and the public, meaning that we have a responsibility to capture and present the evidence of the past in as complete and honest a way as possible".
Clea is grateful for the opportunity to share in healing and continued learning at the Centre. She is honoured to live and work on the unceded traditional territories of the Musqueam, Kwantlen, and Tsawwassen First Nations.
---
Programming and Education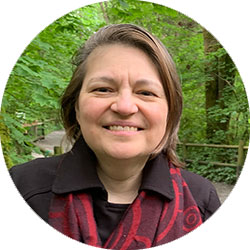 KIM LAWSON
MLIS | Research and Community Liaison Librarian
kim.lawson@ubc.ca
Kim Lawson is the Research and Community Liaison Librarian at the Centre. A member of the Heiltsuk Nation, Kim is involved in community governance work. Her Master's thesis, "Precious Fragments: First Nations Materials in Archives, Libraries and Museums," was written to acknowledge Indigenous cultural professionals (archivists, librarians, and knowledge keepers), doing important memory, information and cultural work that was largely unknown outside their communities and undocumented in LIS literature. She was Archivist/ Librarian at the Union of BC Indian Chiefs while finishing her MLIS from UBC iSchool and worked at Xwi7xwa Library (UBC). She sees the interconnectedness of education, cultural humility, and information services as a crucial aspect of Indigenous informatics and community resilience.
---
RHONDA CARRIERE
MA | Cultural Support Program Coordinator
rhonda.carriere@ubc.ca
Rhonda Carriere is the Cultural Support Program Coordinator at the Centre and the First Nations House of Learning. Rhonda joined UBC in 2019 as the Program Manager of Indigenous Public Health at the Centre for Excellence in Indigenous Health. Before that she worked for UVic as a Program Coordinator at Self-Management BC, and as the Associate Director of the Indigenous Studies Program at Vancouver School of Theology. Rhonda is a proud Métis with roots from the Red River. She currently resides as a guest on the beautiful shíshálh swiya (Sechelt). Rhonda is excited to bring together her passions for wellness, community-based learning, building connections, social justice and reconciliation to the IRSHDC and the FNHL.
---
SHANNON ROBINSON
Education and Programming Strategist [On secondment to CTLT Indigenous Initiatives through Sept. 2024]
shannon.robinson@ubc.ca
Shannon Robinson is an Education and Programming Strategist at the Centre. She hails from intersection of Treaty 6 and Treaty 7 territory in Red Deer, Alberta, but holds an undergraduate degree in Art History and First Nations & Indigenous studies from the University of British Columbia. Shannon has worked as a program coordinator for the Native Youth Program, supported public programming at the City of Red Deer and held an internship in Education and Public Programs at the Museum of Anthropology. She appreciates every opportunity to work with and learn from community. She strives to establish pathways for Indigenous and non-Indigenous peoples to come together in a good way.
---
JESS BOON
BSW | Community Outreach Coordinator
jess.boon@ubc.ca
Jess Boon is the Community Outreach Coordinator at the Centre. Jess is a recent graduate from the UBC School of Social Work, and has extensive experience in youth work positions. She previously worked in East Van with youth in or from foster care. Her focus on empowering youth voices and making meaningful accommodations for marginalized youth supports her work at the Centre developing content regarding child welfare and related topics, working on a youth-driven podcast project and creating a youth advisory council.
---
Communications
AMEI-LEE LABOUCAN
MA | Communications Manager
communications.irshdc@ubc.ca
Amei-lee Laboucan is a Black non-status nêhiyaw-âpihtawikosisân iskwew. Her family is from Treaty 8 territory in northern Alberta. Her Nana is from Driftpile Cree Nation and her Papa grew up on Métis squatter lands on the shore of Winagami Lake before moving to McLennan, Alberta. Amei-lee grew up on the unceded territories of the Semiahma (Semiahmoo), sc̓əwaθenaɁɬ təməxʷ (Tsawwassen), kwikwəәƛ ̓əәm (Kwikwetlem), q̓ʷɑ:n̓ƛ̓ən̓ (Kwantlen) and q̓ic̓əәy̓ (Katzie) First Nations.
Amei-lee Laboucan is the Communications Manager at the Indian Residential School History and Dialogue Centre. She has a MA in Indigenous Studies from the Faculty of Native Studies at the University of Alberta and an undergraduate degree in journalism from Kwantlen Polytechnic University.
---
RENITA BANGERT
MA | Communications Coordinator
Renita Bangert (they/them) is the Communications Coordinator at the Indian Residential School History and Dialogue Centre. They reside on the unceded territories of the xʷməθkwəy̓əm (Musqueam), Skwxwú7mesh (Squamish), and Səl̓ílwətaʔ/Selilwitulh (Tsleil-Waututh) Nations.
Renita holds an MA in digital journalism from Concordia University and specializes in trauma-informed storytelling. They come from a background in soundscape, podcasting and audio journalism of all kinds. They've written and recorded media on Indigenous cultural resurgence and have worked with a number of universities, community organizations, and experts across the world.
---
Administration
PARAS DEACON
Administrator
paras.deacon@ubc.ca
Paras Deacon is the Administrator at the Centre. With her expertise in project planning and organization, and institutional knowledge about UBC processes, she oversees finance, human resources and administrative tasks for the Centre. She has previously held roles at UBC's Equity and Inclusion Office and the First Nations House of Learning, and has experience in dealing with multiple stakeholder groups. She holds a Masters in Community Development from UBC, and has a certificate in conflict resolution from the Justice Institute of BC.
---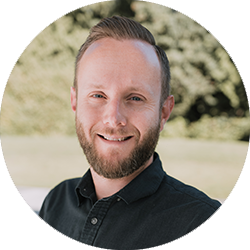 LUC DESMARAIS
PMP® | Project Manager
luc.desmarais@ubc.ca | 604.827.3999
Luc Desmarais is the Project Manager at the Centre. Luc is a PMI-certified project manager who has worked at the Centre since 2019, supporting projects, administration, exhibitions, and facilities. Working in the museum and arts field for 15 years, he was involved in a number of collections and exhibitions projects in B.C., including notable stints at UBC's Museum of Anthropology and Beaty Biodiversity Museum. Since then, Luc has shifted to focusing on project management, completing a certificate in Project Management from UBC's Sauder School of Business and receiving the Project Management Professional (PMP) designation from the Project Management Institute.
---
Student Staff
LINNET CHAPPELKA
Collections Assistant
Linnet Chappelka is a student at the UBC iSchool pursuing degrees in Library Information Studies and Archival Studies with a First Nations Curriculum Concentration. Linnet has previously worked with human rights archives and remembrance projects to encourage visibility of and engagement with the historical and current impacts of genocides. She grew up on the lands of the Pequot, Mohegan, Chesapeake, and Puyallup peoples and now resides on the traditional, ancestral, and unceded territories of the Musqueam, Squamish and Tsleil-Waututh Nations.
---
KELSEY SABLAN MARTIN
Research and Engagement Assistant
Buenas yan håfa ådai, todos hamyu, greetings and hello all. Kelsey Sablan Martin (she/her), is a diasporic mixed race CHamoru woman from familian Deda. She is a master's student in the Educational Studies department where she researches the CHamoru perspective on relational accountability and reciprocity in community based research methodology. Prior to arriving at UBC, Kelsey spent 7 years working in the field of community based learning and research with a focus on cultivating relational and joyful knowledge production, sharing, and dissemination.
---
AMORY
Archival Assistant
Amory is currently a graduate student of Library and Information Studies (First Nations Curriculum Concentration). His maternal roots are in New Mexico, Mexico, and Cuba. His paternal roots are in Ireland and the United Kingdom. He has a background in applied cultural analysis, teaching, politics, and public management. Amory lives, studies, and works in xʷməθkʷəy̓əm Territory and is grateful that he can offer reciprocity to the land and people that are supporting his education by contributing to the work of truth and reconciliation at the Centre.
---
DHARANI PERSAUD
Archival Assistant
Dharani Persaud (they/she) is a queer, diasporic Caribbean student at the UBC iSchool pursuing degrees in Library and Information Sciences and Archival Studies. Dharani's interest in archives stems from co-founding an oral history archive for Indo-Caribbean women and those of other marginalised genders, and conducting familial and community research on indenture and migration. They come to UBC and the traditional, ancestral, and unceded lands of the Musqueam, Squamish, and Tsleil-Waututh Nations by way of unceded Massachusett (Boston) and Dakota (Minneapolis) lands.
---
RAMUDI "RAY" Samarasekera
Exhibitions and Project Assistant
Ramudi "Ray" Samarasekera (They/Them) is a queer, Sri Lankan multidisciplinary artist pursuing a Bachelor of Fine Arts majoring in Visual Art at UBC. Ray's art practice employs South Asian and Western iconography to decontextualize cultural materials and create spaces that spark dialogue surrounding the effects of colonization and Othering and aims to help reclaim South Asian narratives. By using cultural hybridity as a lens, they are able to showcase the complexities of colonization on identities and culture, ancestorship, gender and sexuality and diasporic experiences. They reside and work on the ancestral, traditional, and unceded territories of the Musqueam, Squamish and Tsleil-Waututh Peoples..
---