The Indian Residential School History and Dialogue Centre is honoured to be guided by a group of Indigenous leaders from coast to coast who each have a deeply personal connection and commitment to furthering truth-telling and dialogue around the impacts of Residential Schools in Canada. Each member of the inaugural Indigenous Advisory Committee is a Residential School Survivor or Intergenerational Survivor and brings knowledge and experience to the Centre's vision, strategic direction, and programming.
Chaired by UBC Chancellor Steven Point, the committee ensures that the Centre's work is driven by Residential School Survivors and their descendants.
The Indigenous Advisory Committee meets quarterly and engages throughout the year in various capacities in the Centre's planning, programming, activities and events.
Committee Membership 2020-2022
---
The Honourable Steven Lewis Point, UBC Chancellor (Indigenous Advisory Committee Chair)
Point is a member of the Skowkale First Nation and has advocated for Indigenous people throughout his career, pressing for greater recognition of their contributions and their fuller involvement in all aspects of life in British Columbia. In addition to his role as the 28th Lieutenant Governor of BC, Point's career included practicing as a lawyer, working at the Union of British Columbia Indian Chiefs and in the Department of Employment & Immigration, serving as a provincial court judge and the Chief Commissioner of the British Columbia Treaty Commission. Mr. Point is a recipient of the Queen Elizabeth II Golden and Diamond Jubilee Medals, the Order of BC, the Joseph H. Cohen Award from the Justice Institute of British Columbia Foundation, a National Aboriginal Achievement Award and the Order of Chilliwack. He has also received honorary degrees from UBC and the University of Victoria, and has honorary Doctorate of Laws degrees from the University of the Fraser Valley and Capilano University.
---
Dr. Jo-Ann Archibald (Q'um Q'um Xiiem) is a member of the Stó:lō Nation and has kinship in the St'át'imc Nation. She is a long-time educator, researcher, leader, and advocate for the advancement of Indigenous education through policy, teaching, research, and curriculum development, within Canada, and internationally. She is a Professor Emeritus in the UBC Department of Educational Studies, former Associate Dean for Indigenous Education and Director of the Indigenous Teacher Education Program (NITEP), and former Director of the First Nations House of Learning. Internationally, she has worked with many Indigenous scholars in New Zealand and Australia. Archibald is the recipient of various awards such as the Order of Canada, a National Aboriginal Achievement Award for Education (Indspire), and the American Education Research Association Scholars of Color Distinguished Career Contribution Award.
---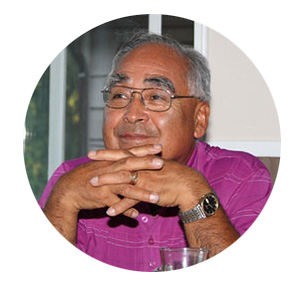 Cliff Atleo Sr. (Wickaninnish) was born and raised in Ahousaht and grew up as a fisherman. Atleo worked for the Native Brotherhood of B.C. from 1978-1989 as an organizer and then as their Executive Director. He was a Canadian Commissioner on the Pacific Salmon Commission and the International Halibut Commission, and co-chaired the West Coast Aquatic, which was designed to manage fisheries in Nuu-chah-nulth territory. He served as President of the Nuu-chah-nulth Tribal Council (NTC) from 2008-2013 and currently sits on the First Nations Health Council on behalf of the NTC.
---
Chief Charlene Belleau is a member of the Esk'etemc First Nation and served as the first female Chief in addition to later roles as Treaty Manager and Senior Negotiator. She is currently an Interior Region representative of the First Nations Health Council. Chief Belleau is active with the Assembly of First Nations, formerly serving as the Manager of the Indian Residential Schools Unit. A Survivor of Residential School, she has spoken internationally about the impacts of Residential Schools in Canada and is an active advocate around issues of child welfare, sexual violence and substance abuse, sitting on committees that include the Aboriginal Healing Foundation, Provincial Health Council, and the Provincial Advisory Committee on Substance Abuse. Belleau is the recipient of the Queen's Diamond Jubilee Medal and Meritorious Service Decoration.  
---
Hon. Ethel Blondin-Andrew is a member of Dene Nation, and a Residential School Survivor. A former Member of Parliament for the Northwest Territories, she was the first Indigenous woman to hold a seat in Canadian Parliament. While elected, she served in numerous roles, including Secretary of State, Training and Youth, Minister of State for Children and Youth, and Minister of State for Northern Development. Prior to her career in politics, Blondin-Andrew worked as an educator in the North, and later took on positions with the Northwest Territories Department of Education as a policy advisor for the preservation of Indigenous language and culture. She also worked as the acting director of the Public Service Commission of Canada, as National Manager of Indigenous Development Programs, and Assistant Deputy Minister of Culture and Communications. Blondin-Andrew was awarded an honorary doctorate from Brock University.  
---
Rosalind Campbell is a Councillor for the Musqueam First Nation. A graduate of UBC, she is a lawyer whose Aboriginal Law practice includes the areas of corporate commercial and governance. Her experience prior to law practice includes many years as a legal assistant and tax administrator for Musqueam. A strong supporter of language revitalization, she has completed several years of hən̓q̓əmin̓əm̓ courses offered by UBC. She was elected to Musqueam Chief and Council in 2016 for her first four-year term and sits on both the Intergovernmental Affairs and Finance & Administration Committees. In addition to her work at Musqueam she has volunteered on committees of several provincial entities to create recommendations to implement some of the Truth and Reconciliation Commission's Calls to Action.
---
Clara Morin Dal Col is a Métis leader from Ile-a-la-Crosse, Saskatchewan. Her family attended Residential Schools in Saskatchewan, and she attended day school. She was elected President of the Métis Nation of British Columbia in 2016 and was re-elected in September 2020 for another four-year term. She was appointed as the National Métis Minister of Health, and National Métis Minister for Culture, Heritage and Families. She has attended and chaired national and international meetings addressing the rights of Indigenous Peoples regarding language, health, education, early learning and child development.  
---
Dr. Mike DeGagné is a member of the Animakee Wa Zhing First Nation and is the President and CEO of Indspire, a national Indigenous charity that invests in the education of First Nations, Inuit and Métis people. DeGagné received his PhD in Education from Michigan State University and Master of Law Degree from York University's Osgoode Hall. Much of his work in academic administration has been to support and lead the indigenization of post-secondary education. He is also the founding Executive Director of the Aboriginal Healing Foundation, where he worked with and supported communities experiencing intergenerational impacts of the Residential School System. He is the recipient of the Order of Canada, Order of Ontario, and the Queen's Diamond Jubilee Medal and received an Honorary Doctorate of Law from the Schulich School of Law at Dalhousie University.
---
Chief Dr. Robert Joseph is a Hereditary Chief of the Gwawaenuk First Nation. One of the last speakers of the Kwakwaka'wakw language, he has worked as a language instructor at the University of British Columbia. He is also an internationally recognized author, curator, and speaker. A Survivor of Residential School, he speaks widely about his experiences of reconciliation. He is the Ambassador for Reconciliation Canada and a member of the National Assembly of First Nations Elders Council. He is an honorary witness to the Truth and Reconciliation Commission, past Executive Director of the Indian Residential School Survivors Society, Chairman of the Native American Leadership Alliance for Peace, and Reconciliation and Ambassador for Peace and Reconciliation. Among his many awards and honours, Chief Joseph is the recipient of the Wallenberg Sugihara Civil Courage Award, Queen's Diamond Jubilee Medal, Order of British Columbia, and Order of Canada.  
---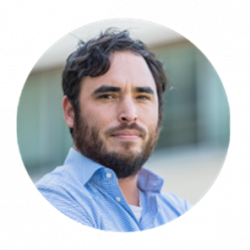 Professor Johnny Mack is from the Toquaht Nation (Nuu-chah-nulth) and is Assistant Professor at UBC Allard School of Law. From 2014-2018 he was jointly appointed across First Nations and Indigenous Studies and Allard Law at UBC. His research investigates the legal relationship between Indigenous and settler peoples in contemporary settler states, particularly Canada, as well as Indigenous constitutionalism, subjectivity, critical theory, and legal pluralism. Professor Mack's graduate research earned a CGS scholarship from Social Sciences and Humanities Research Council (SSHRC) and he is an alumnus of the Pierre Elliot Trudeau Foundation, where he was a 2011 Trudeau Scholar. He has been co-investigator on numerous SSHRC grants, including two Partnership Development Grants and one Partnership Grant supporting collaborative anti-colonial research. He has served on the Dean's Advisory Committee on Truth and Reconciliation. Professor Mack sits on the editorial board of Indigenous Peoples and the Law book series for Routledge Press, led by Claire Charters, Glen Coulthard, Denise Ferreira da Silva, and Mark Harris. An impassioned advocate for Indigenous peoples on the West Coast of Vancouver Island, Professor Mack's involvement has been both formal, as a policy analyst for Aboriginal organizations, and informal, as a community activist working to create constructive critical dialogue on the subject of contemporary Treaty negotiations. He is the recipient of the Courage in Law Award from the Indigenous Law Students' Association. In 2022, he received the George Curtis Memorial Award for Teaching Excellence and the UBC Killam Teaching Prize. Professor Mack is grateful for the opportunity to reside and work on the ancestral, traditional and unceded lands of the xʷməθkʷəy̓əm (Musqueam) people.
---
Sterling McGregor is an Anishinaabe youth from Whitefish River First Nation in Ontario. McGregor is in her third year at UBC and plans to major in Indigenous Studies and minor in Law & Society with the hopes of attending law school. She works as a leader of the Seven Generations Youth Council, which preserves and protects language and culture, to strengthen her connection to other youth, community, and territory. McGregor has worked for York University's Indigenous Environmental Justice Project and has also worked with the University of Toronto developing curriculum about treaties and nation-to-nation agreements. She is currently working with a team at the Canadian Roots Exchange to develop a board game and workshops to promote reconciliation among youth in post-secondary. She believes doing this work alongside other Indigenous youth is vital in making Indigenous voices heard to create change within academia and across Turtle Island.
---
Peter Morin is a member of the Crow clan of Tahltan Nation in northern British Columbia. He is an artist, author, curator and Associate Professor in the Faculty of Art at the Ontario College of Art and Design University. His work addresses issues of decolonization, as well as Indigenous identity and language. In his artistic and curatorial work, his practice-based research investigates the impact zones that occur when Indigenous cultural-based practices and western settler colonialism collide. This work is shaped by Tahltan Nation epistemological production and often takes on the form of performance interventions. He is Advisor to the VP Academic on Indigenous Knowledge, Practices and Production at OCAD. His artistic and curatorial work has been widely exhibited throughout Canada. In 2016, Morin received the Hnatyshn Award for Mid-Career Artist in Canada.
Credit photo to: Greg Staats
---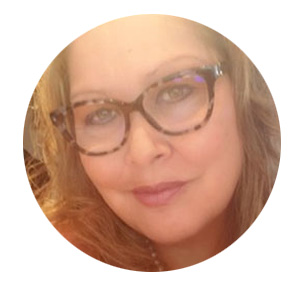 Angela White is xwulmuxw from Snuneymuxw on Vancouver Island. She has a B.A. in History from the University of Winnipeg and is currently the Executive Director for the Indian Residential School Survivors Society (IRSSS), where she has previously held roles as a Workshop Coordinator, Programs Manager, and Resolution Health Support Worker Supervisor. Ms. White has a long history of working with Indigenous Peoples, spending seven years with Snuneymuxw First Nation as a Negotiator and Assistant Negotiator while fulfilling a Communications and a Community Relations role. She also worked with the Te'mexw Treaty Association as a Communications Manager for six and a half years. White's passion is advocating for Indigenous Peoples in BC, ensuring their voices are never silenced. White works to educate, inform, and get people thinking about how colonization has impacted Indigenous Peoples in Canada, and she assists in the facilitation of wellness workshops for Intergenerational and residential school Survivors.
---
Elder Barney Williams Jr. (Klitch-wii-taa) is a member of the Tla-o-qui-aht First Nation. Williams has trained as a social worker and clinical counsellor and worked throughout coastal BC for the federal government and at addictions treatment centres. A Survivor of Residential School, he was an Elder advisor for the Truth and Reciliation Commission's Indian Residential School Survivor Committee, advising and travelling with the commission for the eight-year period. A passionate advocate for mental health care that supports traditional healing practices, he has more recently served as the Elder-in-residence for the BC Assembly of First Nations and Vancouver Island University's Nanaimo Campus. For the last 60 years, Williams has served as the Traditional Keeper of the Beach for his nation. He was awarded an honorary Doctorate of Law by the University of Victoria in 2017. 
---